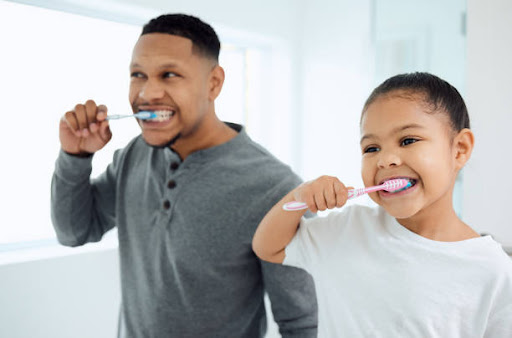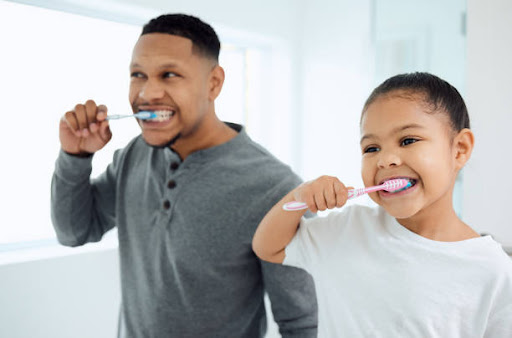 Optimal oral health is an essential aspect of overall health, and it is crucial to educate children about the significance of maintaining healthy oral hygiene habits. Here are some tips to help your child learn the importance of optimal oral health care:
Lead by example: Children learn by observing and imitating their parents' behavior. You should demonstrate optimal oral health practices by brushing your teeth twice a day, flossing, and visiting the dentist regularly.
Make it enjoyable: Teaching optimal oral health habits doesn't have to be dull and monotonous. You can incorporate brushing and flossing into playtime and let your child choose their toothbrush and floss to make it more engaging.
Start early: It is essential to start teaching the importance of oral health care at an early age. You can begin before your child's first tooth emerges by wiping their gums with a damp cloth after feedings. Once your child's teeth start to appear, you can start brushing their teeth twice a day with a soft toothbrush.
Use positive reinforcement: Acknowledging your child's oral health habits can encourage them to continue good behavior. You can reward your child with a sticker or a small treat for brushing or flossing their teeth.
Consult with your dentist: Regular dental checkups can help maintain your child's teeth and gums. Your dentist can offer useful advice and suggestions on how to maintain optimal oral health and answer any questions you or your child may have.
Monitor sugary foods and drinks: Sugary foods and beverages can cause tooth decay. Therefore, it is necessary to limit their intake. Encourage your child to drink plenty of water and consume healthy foods rich in calcium and vitamins.
Optimal oral health is critical to overall health, and educating your child on the importance of maintaining healthy oral hygiene habits can help them sustain a healthy smile for life. By leading by example, making it fun, starting early, using positive reinforcement, consulting with your dentist, and monitoring sugary foods and drinks, you can help your child learn the importance of optimal oral health care. Schedule your child's next dental appointment with our pediatric dental office today.
Capitol Hill Pediatric Dentistry
650 Pennsylvania Ave, SE, Suite 220
Capitol Hill Pediatric Dentistry
Average rating:
0 reviews